Give-A-Day to the Bays:Market Madness
Give-A-Day to the Bays:Market Madness
March 1, 2021

-

January 15, 2022
It's Market Madness Month – Support your local farmer markets and watermen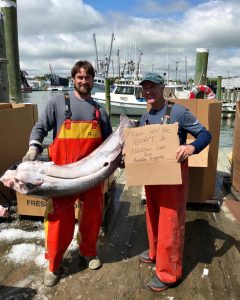 As we head into Spring, for this month's "Give-A-Day" back to MCBP, we encourage you to explore our watershed's local farmer and seafood markets for your spring and summer cravings!
When possible, buying food from local sources is a great way to reduce environmental impact. Local farmers and watermen implement practices that show care and commitment to protecting our local environment while providing the community with safe and accessible food options. Our encouragement for you this month is to simply explore the local food source options around you and attempt to engage with the local farmers who may be your very own neighbor! Included below is a link to MCBP's Living Local project – an environmental education initiative designed to educate the community about the beneficial environmental impacts of sustainable farming practices and encourage the consumption of local products. Below you will also find a list of local markets, this list is not comprehensive, and we encourage you to explore all of the potential market options near you!
Please visit: https://mdcoastalbays.org/the-programs/education/community-programs-and-resources/living-local/ to learn about five local farms and where to find their products and contact information.
Local Farmer's Markets
Ocean Pines Farmers and Artisan Market
White Horse Park, Ocean Pines, MD
Year Round
Saturdays
9:00am – 1:00pm through March 27
8:00am – 1:00pm beginning April 3
Camden Avenue Farmers Market
1401 Camden Avenue, Salisbury, MD
Year Round
Tuesdays, 2:30 – 5:30 pm
Berlin Farmers Market
Pitts and Commerce St., Berlin, MD
May – September
Sundays, 9:00 am – 1:00 pm
Local Seafood
Martin Fish Co.
12929 Harbor Road, Ocean City, MD
410-213-2195
Seaborn
12906 Harbor Road, Ocean City, MD
Thursday-Sunday 443-235-3448 or 443-397-2216
Skilligalee Seafood
West Ocean City Harbor
443-235-1489