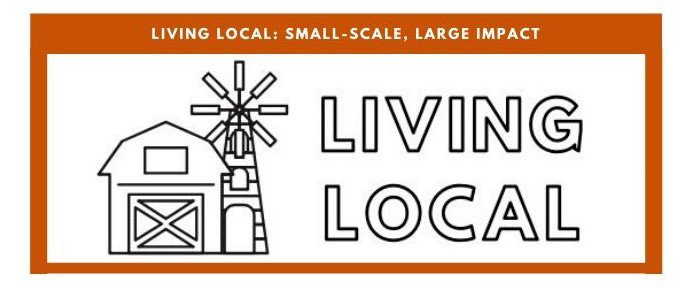 ---
*Photos by local photographer Sarah Murray
Living Local began as an Environmental Education initiative started by MCBP's 2019-2020 CCC member, Chandler Joiner, to educate the local community about the beneficial impacts of small-scale farming with sustainable practices on the Coastal Bays watershed while simultaneously encouraging the consumption of local products. The initiative well received by the community, and in 2020, MCBP's Education Coordinator, Liz Wist, applied for and received funding from the Environmental Protection Agency's EE Grant Program to continue and expand the Living Local program.
The goal of Living Local is to provide agricultural environmental education through the development and implementation of an interdisciplinary learning module, student experiences, and community workshops that address environmental and human impacts affecting agriculture, as well as the benefits best farm practices have on the water resources of Maryland's Coastal Bays. This learner-centered EE program incorporates educational and training activities that involve elementary students, educators, and other interested community members including senior America and underserved groups. These activities include educator trainings, in-class and outdoor education, and community workshops, all of which will promote environmental stewardship and increase public literacy about environmental issues affecting agriculture and their solutions.
For more information please reach out to project manager, MCBP's Education Coordinator, Liz Wist, at lwist@mdcoastalbays.org or Environmental Educator, Chandler Joiner, at cjoiner@mdcoastalbays.org.